3 Counties Energy Agency (3cea)
The 3 Counties Energy Agency (3cea) is a non-profit, independent energy agency providing sustainable energy services to the people / businesses / community groups / local authorities of counties Wexford, Kilkenny, Carlow and beyond. 3cea, formerly the Carlow Kilkenny Energy Agency is transforming the energy landscape in the region. Adding Wexford to the group has given us the scale to achieve our ambitions in energy efficiency and renewable energy by 2030.
3 Counties Energy Agency has enjoyed one of our busiest years on record, helping a growing number of home owners, businesses, community groups and organisations as well as local authorities and churches to reduce their energy costs and cut down on harmful carbon emissions. We applied for grants totalling €2.2 million for our service users last year, saving them approximately €0.5 million on their energy bills. As an independent energy agency, 3cea has been at the forefront of driving energy efficiency for many years. Log on to www.3cea.ie for more.
Objectives
Energy awareness and dissemination campaigns
Energy management and procurement
Energy efficiency and renewable energy projects
Sustainable energy training
Energy Policy Development
______________________________________________
Balcas Energy
Balcas Energy is the largest local manufacturer and distributor of ENplus Wood Pellets in Ireland and the UK, delivering from 10 depots across Ireland, Scotland and England.
Balcas Energy is part of Balcas, a natural leader in the world of timber.
We opened our first sawmill in 1962 and became one of the largest in the UK and Ireland. Our success came from our knowledge of and respect for timber. In our quest to make the most of every precious tree, Balcas Energy was born.
A co-product of our operations is pure sawdust. In 2004, using natural tree resin as a binder, our engineers pioneered the production of high quality wood pellets.
Originally known as brites, our high grade EN plus pellets have since grown to become 50% of our business. In 2016, Balcas purchased the UK's largest wood pellet distribution company Forever Fuels and in 2019, with growth in mind, rebranded as Balcas Energy. Balcas Energy is proud to employ some of the most experienced biomass experts in the UK and Ireland and thanks to our advanced Combined Heat and Power plant, both of our production sites are self-sufficient.
______________________________________________
BioCore Environmental Ltd was founded in 2010 with the aim to provide biosolids services and generate renewable energy. Since the Company started we have grown into one of the largest biosolids management companies in the Irish market now catering for over 100,000 tonnes of both municipal and private biosolid.
Additionally, BioCore have developed and operated two key Anaerobic Digestion plants (biomethane & electricity generation) in the UK and Ireland with a combined output of 9MW electrical equivalent. BioCore are focussed on developing a network of biomethane & CHP Anaerobic Digestion plants throughout Ireland over the coming years, providing a valuable and consistent source of renewable energy.
______________________________________________
Bord na Móna
In order to support Ireland's energy security Bord na Móna previously used much of its land to harvest peat for energy generation. The urgent need to support positive climate action measures means the company is now managing its business in a very different way.
As part of its Brown to Green Strategy, Bord na Móna is implementing an extensive peatland rehabilitation programme, developing its renewable assets and expanding its new low carbon operations.
A key objective of this strategy involves using our assets to increase our contribution towards meeting Ireland's Climate targets from green, sustainable energy solutions. As the company undertakes this broad range of positive climate actions, it supports the transition to a green economy and in the next few years will also become one of the largest producers of renewable electricity in Ireland.
______________________________________________
Celignis Analytical
Celignis is a dedicated biomass analysis laboratory that provides our clients with the most precise data to allow them to make the best use of their biomass feedstocks and optimise their biomass conversion processes.
We offer a range of analysis services relevant to the bioeconomy. These include:
– Properties related to biomass combustion (e.g. calorific value, chlorine, ash etc.).
– Physical properties of biomass (e.g. particle size of wood chips, pellet dimensions).
– Evaluation of anaerobic digestion feedstocks and process outputs (e.g. biomethane potential).
– Characterisation of biomass for use in the production of advanced biofuels (e.g. cellulosic ethanol).
– Analysis of aquatic biomass (e.g. seaweed).
– Profiling of the liquid outputs of biomass conversion processes.
We are based in Limerick and are a spin-out from research at the University of Limerick which led to significant improvements over the state of the art in the analysis of biomass and the products of biomass conversion. We are also currently active in several biomass research projects funded by the EU's Horizon 2020 programme.
Celignis – "With accurate data the opportunities are limitless"
______________________________________________
Clearpower is a leading Irish renewable energy installer helping customers reduce their operating costs and carbon footprint. This is achieved by replacing fossil fuel systems with proven renewable energy solutions such as wood chip and wood pellet boilers, solar PV, heat pumps and district heating.
The Clearpower team has extensive experience in designing, installing and servicing renewable energy projects in Ireland and the UK since 2002. Over this period we have installed over 110 biomass boiler systems, comprising over 50,000kW of installed capacity. In addition to installing biomass boilers we provide maintenance and biomass fuel. This complete service offering won Product of the Show Award at the 2017 SEAI Energy Show as well as the Best Services Provider category award.
Clearpower Limited is a wholly owned subsidiary of Irish based FTSE 100 company, DCC plc, and reports to Flogas Ireland Limited.
______________________________________________
Copper Industries
Copper Industries design and manufacture specialised buffer tanks to ensure you get the most efficient use of your biogas boiler. These quality buffer tanks vary from 7kW to 84MW. Anaerobic Digestion (AD) produces renewable energy which have proven to be ideal to work alongside our range of electric, solar and wind power hot water storage solutions.
Our wide range of hot water buffer tanks are designed for commercial and industrial use, some with up to: 300,000 litres capacity. Direct and indirect units come in stand alone models and are fully insulated, whatever the size.
All of our cylinders can be customized to suit your needs. As well as our award-winning range of products, we also offer a custom 3D CAD design service allowing your exact specifications to be met.
______________________________________________
DMT Environmental Technology
When it comes to biogas upgrading, there is no doubt that DMT should be your choice. DMT has developed a vast amount of (bio)gas treatment technologies and can offer one or a combination of technologies to economically manage your project. By not pushing one technology, DMT can provide the best solution for your specific project. DMT is your partner, a reliable total solutions provider who can help you with your project, from start to finish we are there, every step of the way.
Equipped with over 30 years of experience we serve our customers globally and help them with their environmental challenges. DMT offers a suite of cost-effective solutions that are achieved through our team of engineers and highly motivated employees to help you achieve your goals!
Our team is there for you, every step of the way from funding to lifetime service. Our technology is simple, with no high columns or complicated technologies using a lot of heat and electricity. DMT's biogas upgrading system, using membrane technology, is the most efficient and reliable on the market to date.
______________________________________________
Dorset Green Machines, a Dutch machine manufacturing enterprise. Our focus is on "commercially attractive solutions for treatment of biomass waste products".
We are specialists in using available residual heat for drying biomasses, such as:
– manure,
– digestate,
– woodchips,
– sewage sludge,
– other biomasses
Dorset produces anything from plug-and-play solutions up to complete processing factories.
Dorset manufactures complete pelleting plants in plug-and-play container solutions. Pelletizing makes the dried product more marketable and significantly decreases the volume.
Other treatment options we offer:
– Vacuum evaporation can be used for effective separation of water from substance.
Our dryers are frequently provided with biological or chemical Air Cleaning, which reduce odour, dust and ammonia emissions.
Let us know the material you want to process and what your situation is. We will tell you what solutions we would recommend.
______________________________________________
Dowmann
Green Waste Is Valuable
Dowmann offers long-term, fixed price contracts for the supply of pellets made from green waste to ESCOs and Large Heat Users.
We partner with Local Councils to source the green waste from local parks and roadsides and process it in the local area.
All of our pellets exceed the standards for biomass fuel sourced from waste & residues.
If you or your customers pellet usage exceeds 3,000 tons per year, we would be happy to partner with you.
______________________________________________
Energia Group
Established in 1999, Energia Group is a leading Irish energy provider and infrastructure investor across Renewables, Flexible Generation and Customer Solutions (including the Internet of Things, Smart Grid and Customer Micro Generation). The Group, which is one of Irelands Top 50 businesses, has an annual turnover of €2 billion and is comprised of Energia and Power NI. With offices in Dublin, Belfast, Antrim and Omagh, the Group employs over 800 people and has to date invested over €1 billion in the energy market across the island of Ireland. Meeting the energy needs of over 763,000 homes and businesses across the island of Ireland, Energia Group currently supplies over 1.2 Gigawatts of green power to the market including electricity from 22 owned and invested wind farms on the island. The Group also operates two major gas fired power stations in North County Dublin.
The Group is currently commissioning its first Bioenergy Plant at Huntstown, North Dublin.  This Plant is the largest plant on the island of Ireland and will process up to 90,000 tonnes of organic waste to generate  5MW of green electricity.
______________________________________________
Fehily Timoney and Company
Fehily Timoney is an Irish civil and environmental engineering, scientific and planning multidisciplinary consultancy, specialising in the delivery of complex projects for our global clients. Fehily Timoney offers a total project management solution, acting as consultants from initial project planning and feasibility through to detailed design, construction supervision, commissioning and handover.
Our experience in the energy industry means that we are adept at recognising the key issues associated with a project and in assessing the level of risk associated with these issues.
______________________________________________
Glas Energy
As one of Ireland's oldest and most experienced renewable energy companies Glas has been helping business's reduce their energy costs and associated carbon emissions since 2002. Our approach begins with a focus on demand reduction, followed by maximising renewable energy contribution and maintained through our back up service and remote monitoring & management. As Ireland's strategic partner for HDG Bavaria, we provide a full range of market leading biomass wood-chip wood pellet boilers and log boilers. Backed by one of Ireland's most experienced design and installation teams we also have the ability to seamlessly integrate other renewable energy technologies. . Talk to us today for an holistic assessment of your energy needs and how you can minimise your energy costs and associated carbon emissions.
______________________________________________
Greenlane Biogas
World's largest biogas upgrading company, pioneer and leader in biogas upgrading technology with over 30 years' experience, 100+ global installations, and first installation in many countries.
Unrivalled expertise in upgrading raw biogas from a variety of organic feed-stocks into high-purity biomethane for use in natural gas pipelines, and as vehicle fuel.
The only company able to provide three primary biogas upgrade technologies (membrane, PSA & water-wash), and provide a technology agnostic approach in deriving optimised biogas upgrade solutions. Substantial experience and technical expertise enables us to analyse feed-stocks and deliver optimum upgrade solutions in terms of capital investment and financial return.
Greenlane Biogas is a global solution provider, with regional offices in key markets and a service support structure to support our global installations 24/7. The logical choice and your perfect partner in helping you to deliver a green and profitable solution to waste.
______________________________________________
Hitachi Zosen Inova BioMethan GmbH
Energy Concepts for the Future: Taking Resource Management a Step Further
Hitachi Zosen Inova BioMethan develops and manufactures modular plant technology for biomethane production and/or CO2 recovery from biogenic gases such as biogas, sewage gas, landfill gas or from flue gases. The products are manufactured to the highest quality standards at the company headquarters in Zeven.
Two high-performance technologies for high purity product gases are available: pressureless amine scrubbing and membrane-based gas permeation. According to individual customer specifications, the selection can be made in line with performance, operator and market requirements.
As a company of the Hitachi Zosen Inova Group also turnkey solutions including Kompogas® AD plants can be delivered. By means of dry fermentation they recycle organic waste from communal, commercial and industrial sources.
Comprehensive services for maintaining the best possible performance and permanently safe plant operation round off the portfolio in addition to plant construction: from the supply of spare parts to maintenance and repair work to all-round carefree packages.
______________________________________________
Innasol Ltd
Innasol Ltd is the sole distributor of ETA biomass boilers in the UK and Ireland. ETA biomass boilers are the most technically advanced and efficient boilers and range in size from 7kw to 500kw. ETA have recently completed a major range upgrade to improve efficiency and reliability even further. In the UK there are over 4000 ETA installations and these are supported through our extensive partner network of almost 150 unique trading relationships.
Innasol further supports its partners with 2 Sales and Business Development Managers and 4 full time field based Technical support staff as well as office based personnel.
Our parts delivery service is the envy of the industry. Every single part on every single boiler ever manufactured is in stock and available for delivery to the UK or Ireland. Almost every part can be delivered within 48hrs to site.
ETA is increasingly the biomass technology of choice for complex district heating schemes, hotels, care homes and agriculture.
______________________________________________
Irish BioEnergy Association (IrBEA)
IrBEA is the representative organisation for the bioenergy industry on the island of Ireland. Our broad and diverse membership covers the sectors of biomass, biogas, biofuels, energy crops and wood fuels.
The main objectives of the association are to influence and lobby policy makers, to promote the development of bioenergy and represent the interests of members. IrBEA seeks to increase understanding and awareness of issues related to bioenergy supply chains used to generate energy for heat, electricity and transport.
The organisation aims to improve public awareness of bioenergy through networking and information sharing and liaising with similar interest groups by promoting bioenergy as an environmentally, economically and socially sustainable energy resource. Governance and strategic oversight is provided by the board of Directors.  Policy guidance and activity support is provided by the Management Executive Committee with operational support from the CEO who leads a small Executive Team.
IrBEA is affiliated to Bioenergy Europe and the European Biogas Association (EBA). IrBEA operates as a not-for-profit company limited by guarantee. IrBEA is funded from member contributions with other income from services, projects and consultancy.
Visit: www.irbea.org or @irishbioenergy
______________________________________________
Lean Construction Ireland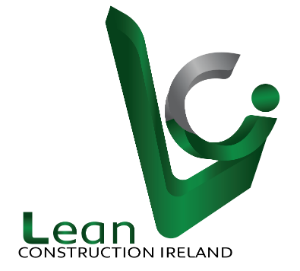 WHO WE ARE… Lean Construction Ireland is an all-island, independent, and voluntary not-for-profit association whose members passionately believe that Lean Thinking & Practices can enable and sustain enhanced effectiveness, efficiency, productivity, and profitability for the Irish Construction Sector, Clients, and Supply Chain.
WHAT WE DO… Lean Construction Ireland leads a community of learning and practice that promotes the application of Lean Thinking & Practices throughout the Irish Architecture, Engineering, Construction (AEC) sector so as to realise value-add for all stakeholders in the value chain. It supports the free and open exchange of knowledge, information, and experiences around good practices and case studies. It also supports ongoing research into Lean practices nationally and globally, their application to AEC, and their sharing with the wider Lean Construction Ireland Community. It is aligned to LCI USA.
CORE VALUES… Collaboration. Leadership. Teamwork. Commitment. Knowledge. Innovation. Integrity.
______________________________________________
Malachy Walsh and Partners
Malachy Walsh and Partners is a multi-disciplinary Consulting Engineering Practice, currently employing over 160 persons and has been in business since 1967 It has extensive experience in Civil and Structural engineering, Environment, Mechanical and Electrical design.  The Head Office is located in Cork City with other Offices located in Tralee, Co. Kerry, Limerick and London, U.K. The Company is totally owned by its Directors.  The registered name of the Company is Malachy Walsh and Co. Ltd. and it trades as Malachy Walsh and Partners.
The Company has significant expertise in Civil, Structural, Mechanical, Electrical and Environmental Engineering. The experience gained and the expertise developed in the many facets of the Construction Industry, has provided the Company with knowledge of different approaches to the design of building services for various organisations.  It has participated in the traditional procurement approach, in design build projects and in P.P.P. projects.
The development of the Renewable Energy, Environmental and Planning Department within the practice over the last fifteen years has further complemented it ability to work in the environmental, renewable energy and waste management sectors. The practice is heavily involved in the delivery of grid infrastructure, substations, battery storage, wind farm developments and solar projects
The Firm has expertise in Infrastructural Master Planning, Commercial, Industrial, Healthcare, Pharmaceutical and Mixed Use Developments including Retail, Commercial projects. It has been involved in a variety of projects for Local Authorities and for Private Firms.  It is familiar with Government P.S.C. Procurement Methods.  The Firm has significant experience in works on Period and / or Listed Buildings. The firm has a proven history of innovative design solutions and problem solving with a unique mix of academic, design office and site experience, blended together in a single team that can deliver the right solution within the environmental, site and financial constraints.
Key areas of expertise are as follows:
Planning
Engineering design and feasibility
Environment
Ecology
Noise, Air Quality
EIA and AA
Renewable Energy
______________________________________________
Naturgy 
Naturgy Ireland is a business energy supplier helping our customers by powering their business for less and making progress towards a sustainable energy future.
Naturgy supplies natural gas, electricity, renewables and energy services such as new gas connections to large energy users in Ireland, Northern Ireland and the UK.  Established in 2003, Naturgy has built a market leading reputation for our expertise in the energy sector.. We are your energy experts, on hand to help you transform how you use and source energy for less.
______________________________________________
Q Instrument Services Limited
Q Instrument Services Limited are Irish distributor & service partner for MRU GmbH. On the stand will be presented a range of portable and fixed BioGas monitors for typical gases such as O2 / CO2 / CH4 / H2S / NO / NO2 / SO2. http://WWW.QLIMITED.COM/
MRU are based near Dusseldorf in Germany, manufacturers of high quality and durable portable and fixed Gas Emission Monitoring Systems. Our wide range of product includes instruments for mobile and stationary boiler gas analysis, biogas and syngas.
https://www.mru.eu/en
Also on stand will be a range of portable personal single & multi-gas monitors from BW / Honeywell. Primarily designed for personal protection in a confined space environment or toxic gas atmosphere, these monitors give audible, visual and vibrating alarms if pre-set alarm levels are exceeded.
• OPTIMA7 Biogas handheld unit for O2/CH4/CO2/H2S/NO/NO2
• VARIOluxx for Syngas Analysis Portable syngas analyser for long-term measurements of special gases (syngas)
• SWG 100 Bio Stationary Biogas-measuring system for continuous measurements
• Delta Smart Modern and powerful flue gas analyser for small boilers and commercial heating installations.
______________________________________________
Stortec 
Stortec is one of the only companies in the world specialising in total Biogas and Water Engineering Solutions from concept and supply chain to completion and support – a true industry leader.
______________________________________________
Turboden SpA
Turboden S.p.A., a group company of Mitsubishi Heavy Industries, is an Italian firm that provides reliable and proven technological solutions for the enhancement of energy efficiency and for the valorization of renewable sources.
Since 1980 the company designs, manufactures and maintains Organic Rankine Cycle (ORC) systems, highly suitable for distributed generation, which produce electric and thermal power exploiting multiple sources. Thanks to its long experience in the energy efficiency sector, today Turboden expands its solutions with gas expanders and large heat pumps to contribute to the worldwide efforts to mitigate global warming by creating reliable and clean energy systems that are safe, cost-efficient and easy-to-use.
______________________________________________
Valmet Limited
For over thirty years, Valmet has been supplying the energy industry around the world with solutions for high-efficiency power production based on various kinds of biofuels. Today, many of the world's largest biomass power plants run with Valmet's technology. Our technological expertise covers fuel processing at a boiler plant from fuel receiving, handling and drying, to feeding fuel to the boiler.
We have a wide range of solutions for converting biomass and waste to energy. Biomass and RDF, alone or together with other fuels, can be combusted in our fluidized bed boilers. One of our newest solutions is biomass gasification, which enables fossil fuel replacement with biomass on a large scale, increasing fuel flexibility and reducing CO2 emissions economically.
For sustainable power generation and combined heat and power (CHP) generation, we provide modular power plants that enable flexible utilization of local renewables.
______________________________________________
Vexo International (UK) Ltd
Cost effective and simple to apply innovative water treatment products – ensuring heating systems remain efficient, reliable and sustainable. Proven time and time again OPEX & CAPEX savings. Savings of up to 10% on energy, with a fast-growing track record of success within the Biomass, Commercial, Industrial and Health Sectors.
______________________________________________
WANGEN PUMPEN
WANGEN PUMPEN is a global leader in the design and manufacture of progressive cavity pumps for the anaerobic digestion industry.
Since 1969, over 50.000 "robust" Wangen pumps have been supplied to the Anaerobic Digestion and Agricultural Industry worldwide. Leading AD plants in Ireland and Northern Ireland are using successfully using Wangen's innovative pumping technology.
Wangen's renowned BIO-MIX substrate pump technology is also retrofitted to existing AD plants to ensure a smooth and efficient plant operation. Key to the success of our pumps is the very robust pump design and high stability Cardan joint and Wangen's own design of heavy-duty mechanical seal specifically engineered for extremely arduous applications.
Wangen share their vast experience and knowledge in handling organic wastes and various feed stocks with their customers. The Pumpenfabrik Wangen is a founder member of the World Biogas Association (WBA).
______________________________________________
WFQA
The Wood Fuel Quality Assurance Scheme (WFQA) certifies suppliers of woodchip, firewood, wood pellets and wood briquettes to the latest European quality standards while also ensuring that all wood fuel is sourced from sustainably managed sources. Wood fuel quality is a vital component of ensuring that boilers, stoves and CHP units run efficiently and reliably, as well as ensuring that combustion is complete and that emissions to air meet all the required standards. The WFQA also ensures that customers are provided with adequate information about the wood fuel they are purchasing in terms of weight, moisture content and size profile.
______________________________________________