Conor Molloy – AEMS – Event Chairman
Conor Molloy is an independent energy advisor, accepted as a member of the Association of Energy Engineers, CILT, FTAI, IMCA and EVO
With an MSc in Energy Management and Renewable energy from University of Ulster, he is a Certified Energy Manager (CEM), Measurement & Verification professional (CMVP) and trainer for ISO50001. 
In recent times, he has trained ESOS Lead Assessors in Transport Energy Auditing at the request of the UK Government's Environment Agency, led the publication of EN 16247-4 Europe's transport energy audit standard and contributed to ISO50004.
Since 2005, Conor's day job has been helping business' save fuel and manage their energy usage for profit and reduced emissions.
_________________________________________________________________
Des O'Toole – President – IrBEA
Des O'Toole is a renewable energy expert and Coillte's senior market development manager.
As President of IrBEA, Des has a passion for bioenergyand is considered a "thought leader" in the sector.
Having worked for over 25 years in the construction, engineering and renewable energy sectors, Des has a proven B2B track record and clear commercial focus in a variety of roles ranging from technical and business development to operational and sales & marketing roles.
Des also manages the commercial operations and logistics activities of Coillte's biomass supply hubs.
_________________________________________________________________
Garrett Monaghan – Partner – DWF
Garrett is a dual qualified (Ireland and England & Wales) projects lawyer-in DWF Dublin. He has particular expertise in the acquisition, financing and development of infrastructure and energy projects. Over several years, he has consistently been one of the most active energy and project finance lawyers in Ireland with lead roles for sponsors, investors and funders. Garrett has extensive international experience in several inter-related disciplines including corporate, energy, project finance, M&A and private equity.
Garrett has worked on all manner of conventional and renewable energy transactions (including coal, gas, oil shale, biomass, CHP, offshore and onshore wind), commodities and carbon trading, financings (bank and debt capital markets) and M&A transactions.
Prior to returning to Ireland, Garrett worked for international law firms and has extensive experience of working across Europe, the Middle East and Africa. Garrett has extensive in-house experience gained with a major US energy trading company and a leading project finance bank.
His solution-based approach and work for clients is recognised in key international directories including Chambers and Partners (hailed by commentators as "practical and great to work with"); and Legal 500 ("exceptional talent").
_________________________________________________________________
James Russell – BioCore
Bio to Follow
_________________________________________________________________
Professor Jerry D Murphy – Director of Bioenergy and Biofuels Research – University College Cork
Professor Murphy is the SFI-funded MaREI Centre Director, expanding on its initial success to ever-increasing development of global leadership across the Marine and Renewable Energy space. MaREI has 150 researchers, has secured €6M in industrial funding and €11M from twelve H2020 projects, since 2013. Professor Murphy has supervised 15 postgraduate students and currently has a team of 12 bioenergy researchers.  He has a strong history of working with industry, securing €400K industry cash (MaREI), co-authoring 6 peer review journal papers with industry, and the Bord Gais Report "The Future of Renewable Gas." Industries have funded 4 of his PhD students.
Professor Murphy initiated UCC's collaboration with Zhejiang University (ranked in the top three Universities, China) and Chongqing University. To date, there has been an exchange of 4 researchers and twelve peer review journal papers published.
Professor Murphy is Ireland's IEA Bioenergy representative (2007- ). He was elected by his international peers as Task Leader of Energy from Biogas, a significant honour for Ireland. This task has 14 member countries and hosts two conference/symposia, annually. Locally, Professor Murphy, as Director of Energy Engineering, obtained accreditation for the first Energy Engineering Degree in Ireland.
_________________________________________________________________
Peter Moran – Energy Manager – Abbvie (Sligo)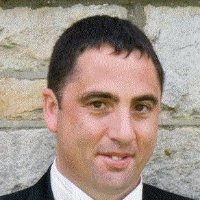 "I am a results-oriented engineering management and energy management professional with extensive experience in the toughest industry sectors. Best described as proactive, talented and committed, and with a proven track record of achievement, I aspire to use my leadership, management and engineering skills to the maximum effect."
Specialties: Energy Management, Business Excellence, Principal Engineer, Project Management, Engineering Management, Technical Management, New Product Introduction & Development, Lean Six Sigma, Asset Management, Innovation & Technology Transfer, EHS Compliance, Air/Water Emissions Abatement Technologies, Process & Product Validation.
_________________________________________________________________
Ray Langton – SEAI
Bio to Follow
_________________________________________________________________
Séamus McCabe – Vice President – Green Investment Group
Séamus joined Macquarie Capital in 2016 and is responsible for leading on the commercial and technical aspects of the Green Investment Groups (GIG) equity and advisory transactions.
Séamus has over 15 years' experience on numerous onshore and offshore construction projects in both the Renewables and Oil&Gas industries. Prior to joining the GIG Séamus spent an 8 Year period with the utility SSE on a number of their offshore wind projects.
He is currently the GIG investment manager for the world's largest dedicated biomass power station (MGT Teesside) that will enter commercial operation in early 2020
_________________________________________________________________
Sean Finan – CEO – IrBEA
Bio to Follow 
_________________________________________________________________
Tim Minett – CEO – CPL Industries
Tim Minett is the CEO of CPL Industries. With an annual turnover of £170 million pounds, CPL Industries is Europe's leading and most innovative manufacturer, distributor and wholesaler of solid fuels, employing around 650 people.
At the heart of operations is the manufacturing plant in Immingham, North East Lincolnshire which manufactures and supplies the UK and European markets with over 300,000 tonnes of smokeless fuel per year.
CPL Fuels Ireland was established in 2010 and under the stewardship of Tim and CPL Fuels Ireland MD Niall McGuinness, CPL's new briquetting plant in Foynes is now in full production and is capable of manufacturing around 200,000 tonnes of smokeless solid fuel each year.
Tim has been with CPL industries since 2002 and before that was with GE Capital.
_________________________________________________________________
Tom Sheehy – ClearPower
Bio to Follow
_________________________________________________________________